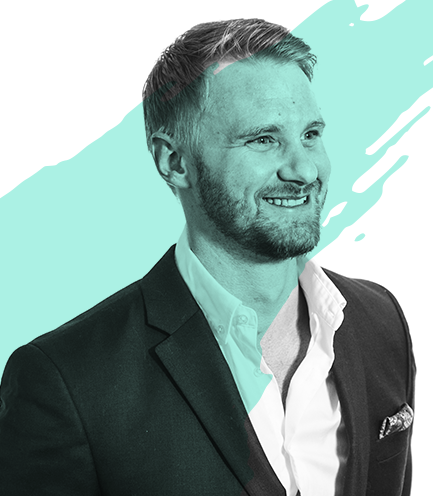 CEO
Hear from our CEO, Richard
From start to finish 2020 has been a truly transformative year for us here at GiG. Even though the Covid-19 pandemic cast many unpredictable shadows and challenges in our path, we remained steady and managed to focus our efforts on reducing our operational complexities
to become a B2B focused organisation. During the last year we accelerated our digital transformation massively, and I am incredibly proud of how successfully and positively the company and our people have reacted to the challenges we have faced together.
Throughout our journey we reshaped our company vision and mission, and implemented new GiGster led values to support our new B2B strategy, making sure sustainability and the long term growth of our partners and their end users is at the heart of everything we do.
We have kept highly focussed on our sustainability strategy and as the year progressed we achieved a number of key milestones enabling us to mitigate even further operational risk. We sold our B2C proprietary brands, decommissioned the then redundant B2C licences in favour of the SAAS model by disposing of our whitelabels, and have continued to invest in the managed services we offer such as responsible gaming, player safety and anti-money laundering. Using our new data platform we have developed AI based models for RG and AML to give our clients a better ability to identify and predict to support compliance and their end users.
We understand that a sustainable business requires a long- term relationship with clients built on trust, fairness and harm minimisation processes. All our Managed Services teams
work with a dedicated goal of providing first class operational performance, from fast and knowledgeable first line response to efficient payment and KYC processing. Player Safety is one of our core values. Our commitment to providing a safe gaming environment, through industry leading expertise and products, enables our client partners to flourish within a background of regulatory and social confidence. To complement our range of Player Safety tools and products our team of in-house experts provide efficient monitoring and analysis, with an emphasis on pro-active interaction and informed choice.
GiG Comply, our marketing compliance tool built to be compatible and adaptable to an ever-changing regulatory landscape, has now been live since 2017. The name and its reputation has had time to grow in the industry and we signed five new contracts in 2020, totaling 18 partners for the year.
We have a lot of positive feedback from our partners and many have signed up for the provision of GiG Comply for another year. We are very happy to have been onboarding a good handful of clients lately, and are proud to see GiG Comply becoming the go-to tool for operators who are interested in assisting their overall compliance efforts.
To drive our growth and sustainability for the years to come we have focused our efforts on regulated and soon to be regulated markets where companies have player safety at the heart of their operations, and are looking for B2B partners who can offer the highest standards and efficiencies in compliance. We are currently powering clients live in 10 regulated markets; New Jersey, Iowa, MGA, UK, Curacao, Spain, Croatia, Sweden, Latvia and Romania, and we are concentrating on entering a further six markets in our 2021 pipeline.
To support the above commitment and to align with our business strategy, we are increasing our investments into information security best practices and governance, allowing us to continually push towards market leading practices in risk management, security architecture and operations and vulnerability management. Our teams worked hard to maintain the ISO 27001 certification for our GiG Core and GiG Data products and we are preparing to add our frontend products to the certification in 2021.
All of the above would not have been possible without the passion, commitment and exceptional talent of our people – they are our greatest asset. Together we have transformed the business into a remote based organisation, we have focused on optimising costs and the use of our office space without compromising on the quality or level of investment into our people's training, development and benefits.
We have faced the people challenges head-on in 2020. By listening to our people's feedback we have implemented almost 20 different engagement and support initiatives such as the creation of a productive hybrid office based and remote working environment, a virtual onboarding experience aimed to engage with people contributing to GiG from all over the World, a new toolkit for hiring managers focused on non biased interview techniques and a revamped employer branding strategy putting our people and their strengths in the spotlight. As a result we saw six returning or 'boomerang' colleagues in just one quarter, almost 40 internal promotions and over 240 colleague referrals – it is clear to see we are gainfully growing our sustainable homegrown talent pool. These decisions have also led to savings in our Opex and greatly reduced our carbon emissions footprint by lessening our office space, future commute time and overall energy and water consumption.
Another year is now ahead of us and I am proud of the future sustainability actions and initiatives we have planned. We will continue to invest in scalable technology, broaden our commercial horizons and continue to invest in our people's personal development and growth with the aim of retaining and growing internal talent. All of which supports our main objectives of providing leading platform and media digital solutions for our partners and in turn their end users.